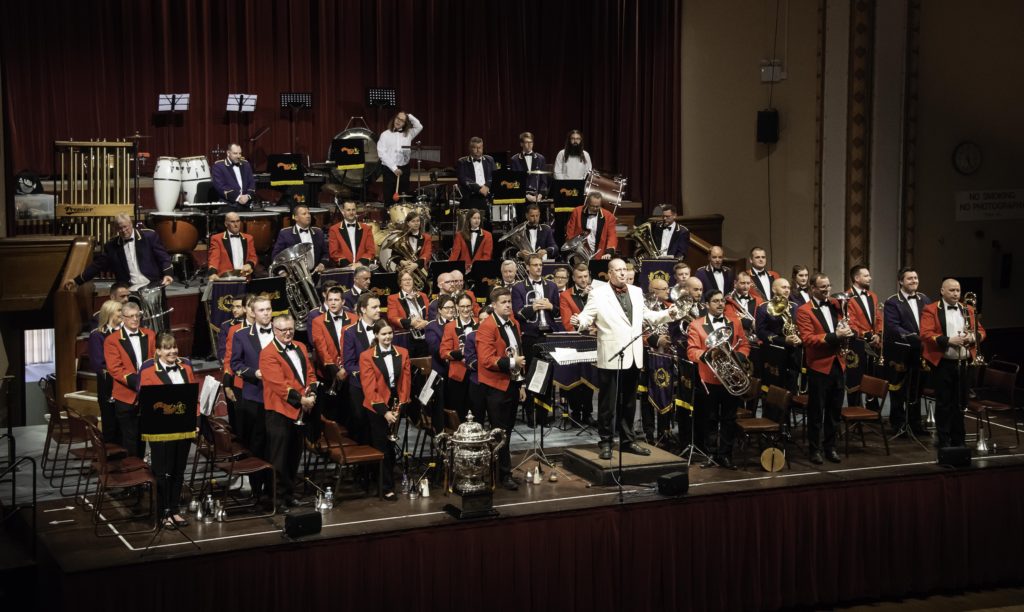 Instrument: Flugelhorn
Occupation: Data Analyst
When did you join the band?: June 2014. Was asked to help
out at the Whit Friday competitions and have stayed ever since!
What's your favourite piece of Brass Band music and why?: Really hard to choose just one but it has to be Elgar Variations by Martin Ellerby. It was used as the set test work at the European Brass Band Championships in 2007. It was written to celebrate Elgar's 150th Birthday but actually doesn't use any of his music but his style of music. Loads of energetic fast sections and stunning slow melodies from across the band. If you haven't heard it before then please listen to the Brass Band Willebroek rendition, it's a cracker!
Which
performance that you have taken part in has been the most memorable?: Two jump
into mind. Firstly, performing to a sold-out audience at the last night of the
youth proms at the Royal Albert Hall with the Birmingham School's Brass Band.
We won our regional and national heats against some of the best youth bands
across the country to be invited to play at the Youth Proms and to be chosen to
play at the final night made it even better. Having my Nan there too to see and
listen to me play made the performance extra special which she still talks
about to this day.
The other memorable audience was at the 140th
Anniversary concert with Langley and Brighouse & Rastrick. Firstly playing on
Principal Cornet with Langley and in the massed band was amazing but also then
to be asked by Brighouse to play with them on front row was an incredible
experience which I shall never forget.
Which
other types of music do you enjoy listening to? Saying my musical taste is
varied would be an understatement! Love 80's music, alternative rock like the
Stereophonics, Swing & Big Band music, Classical, Musicals, the list goes
on…
What
hobbies do you have outside of music? – I go travelling abroad with my friends
regularly. I love playing Tennis which I play weekly and like going on walks as
much as I can. Also, an interesting fact about me is that I have a Black Belt
in Karate and have represented the Midlands and the UK in national and World
Cup competitions respectively.